In the fight for equality, social justice, and uplifting of the black race, black women have contributed in immense ways to changing the black narrative. In a statement by Dr. Gross, she said "Black women are true torch bearers of democracy".
This article chronicles, 10 important women in black history that brought honor to the black community, and uplifted the rights of black people through their works and activism.
Table Of Content
Introduction
Oprah Winfrey
Ma Rainey
Elizabeth Freeman
Maya Angelou
Harriet Tubman
Ona Judge
Ida B. Wells
Rosa Parks
Nina Simone
Wangari Maathai
Read Also: 10 Best Art Museums In Africa You Must Visit
Oprah Winfrey
Born Oprah Gail Winfrey was born on the 29th of January, 1954. She is an African American talk show host, producer, author, and actress. She is a philanthropist, also popularly known for her talk show "The Oprah Winfrey Show".
The Queen of all media as she is fondly called was in the 20th Century awarded the richest African-American, she was also once the world's only black billionaire, and the greatest black philanthropist. In 2007, she was ranked the most influential woman in the world.
Oprah one of the important women in black history has risen like a phoenix from ash, never really had it all rosy in the beginning. Born to a single mother, she was raised by her grandmother in poverty and then later went back to her mother. At a young age, she was raped by family members, because no one believed her, she left and found her way in the world.
Becoming a millionaire at the age of 32, Oprah has made a name for herself in the sands of time. She is arguably the World's most powerful woman by CNN and TIME, and also the most influential woman in the world.
Oprah has used her voice on political issues, and also took a stand with Barrack Obama during his presidential election. Oprah as a black woman, has inspired a lot of young girls using her gory circumstances to not let it stop her.
Ma Rainey
Gertrude "Ma" Rainey born April 26, 1886, was a black American singer, and an influential black recording artist. Fondly called the Mother of Blues, Ma Rainey began performing as a teenager.
She was called Ma Rainey after her marriage to Will "Pa" Rainey in 1904. She created classical blue music, while living the black life to the fullest. Her music portrayed black female sexuality, and her lyrics defied the white middle class female respectability.
Her music and her lyrics which defied everything a woman should be seen as then, made her fiercely independent, and fearless. These works of hers gave inspiration to many, and are now also used in modern day songs.
Her music and her sweet voice, makes her one of the important women in black history.
While alive she was known for her powerful vocal abilities, energetic disposition, and majestic phrasing. She later became a proprietress of 3 theatres. After her death in 1939 due to a heart attack, a small museum was opened in her honor. The first annual Ma Rainey International Blues Festival was held in 2016.
It was said that Rainey became one of the earliest recording artist as at that time with Paramount records, and her music served as an inspiration to women, not to be held back by societal norms.
Elizabeth Freeman
Another one of our important women in black history, Elizabeth was the first enslaved black woman to file and win a freedom law suit in Massachusetts.
Born into slavery in 1744 at Claverack, New York, Elizabeth Freeman was said to showcase a strong spirit, and a good sense of self.
Having overheard her master during one of his political discussions about the new Massachusetts constitution, she got wind of the following statement:
" All men are born free and equal, and have certain natural, essential and unalienable rights; among which may be reckoned the right of enjoying and defending their lives and liberties; that of acquiring, possessing, and protecting property; in fine, that of seeking and obtaining their safety and happiness".
These words left Elizabeth wondering and she sought the counsel a lawyer to help sue for her freedom in court. Her case was heard in August 1871, and she won her freedom. This lead to the abolishment of slavery in the state of Massachusetts.
Elizabeth Freeman died in 1829, and she was well known for her skills as a Nurse, Midwife, and Healer.
Maya Angelou
This distinct writer used her gifts as a writer to leave memoirs of her life for our digestion. Maya Angelou is a black American writer, poet, memoirist, and civil rights activist.
Having published some of her best books and memoirs which talks about her life and experiences at different stages, one of her works that stand out is her series of seven autobiographies that focus on her childhood and early adult experiences, called "I know why the caged bird sings".
Although one of the important women in black history, Maya never really had it going easy for her all her life. She became a poet and writer after doing a lot of odd and menial jobs during her younger days. She used to do odd jobs like being a cook, sex worker, nightclub performer. She also used to be a correspondent in Egypt and Ghana during the decolonization of Africa.
Maya also developed a talent for acting and directing, and she did a lot of that for plays, movies, and public television programs. Named the first Reynolds Professor of American Studies at Wake Forest University, she became active in the Civil Rights Movements and worked with Martin Luther King Jr. and Malcom X.
All through her life, she publicly talked about aspects of her personal life. She stood up for black people with her works, and became a defender of the black culture. Her works centered on racism, identity, family and travel.
She died May 28, 2014, at age 86, after series of illnesses.
Harriet Tubman
What is black history without mentioning Harriet Tubman? One of the important women in black history, Harriet was a black American abolitionist and a social activist.
Harriet was a brave black woman, who although born into slavery wanted freedom for herself, family, and other enslaved Africans.
Born on March 1822, in Dorchester County, Maryland, Harriet experienced first hand the illness of slavery, she suffered a traumatic head wound as a child. The injury which was meant for another slave, hit Harriet and made her dizzy, caused swelling and pain. She also had hypersomnia which occurred all through her life span.
In 1894, Harriet escaped from her master to Philadelphia. After she escaped successfully, she returned back to rescue her family. After that, she slowly and one at a time rescued one relative at a time, one group at a time.
Travelling at night and through the underground railways, Harriet never lost a passenger and was never caught, even with the bounty placed on her head. Even during the Fugitive Slave Act of 1850 which made sure that escaped slaves were caught and punished, Harriet passed slaves further North, and helped newly freed slaves find work.
Harriet went on to become the first woman to lead an armed expedition during the civil war, she also worked for the Union army as a cook, then a nurse, and then a spy. That expedition freed more than 700 enslaved people.
She was active in women's suffrage movement until she fell ill, and died March 10, 1913. She became an American icon after her death.
Ona Judge
An exceptional woman, and one of the important women in black history, was born as a slave to the Washington Family in 1773 at the family plantation on Mount Vernon, Philadelphia.
While in her early twenties, she ran away as a fugitive slave, while former President George Washington and his wife were having dinner. She fled to New Hampshire where she got married and had children.
Although she was never free and her children too were also slaves, even after the death of George and Martha Washington. She lent her voice and captured her stories, and experiences.
In her interview recorded by the Granite Freeman, and the Liberator, she described her masters, their attempts to capture her, opinions of slavery, and all other interesting details of her life. She was termed the slave who outwitted the Washingtons.
Ida B. Wells
Born into slavery in Mississippi on the 16th of July, 1862, Wells was freed by the Emancipation Proclamation during the American Civil War. She lost her parents and brother at the age of 16 to the yellow fever epidemic.
Wells, the black American investigative journalist became a civil right activist. In 1980, Wells documented the lynching in the US, and through her pamphlets, she exposed the act as a barbaric practice of white supremacists, who used lynching to oppress black people who created economic and political competition.
Wells news paper office was destroyed and due to constant threats, she had to move to Chicago, there she continued her work of writing, and organizing civil rights and women's movement for the rest of her life.
Wells kept on talking about her Black female activist beliefs, and faced regular disapprovals. A skilled speaker, Wells travelled both nationally and internationally for her works.
She truly is an inspiration to many women, with her fearless nature, which is why she is a part of our important women in black history.
Rosa Parks
Rosa Louise Parks born February 4, 1913, was an African American activist, who is termed the first lady of civil rights, for her participation and pivotal role in the Montgomery bus boycott.
On December 1, 1955, Rosa rejected the order from the bus driver to vacate four seats in the colored section of the bus. This led to her arrest, which caused a call for civil disobedience by the National Association for the Advancement of Colored People.
Her arrests led to series of protests, and inspired the black community to boycott the Montgomery buses for over a year. Rosa Parks act of defiance became an important symbols for the movement. She became an icon of resistance of racial segregation.
She organized and collaborated with civil rights leaders. She also wrote her autobiography, and received national recognition. Rosa Parks died of natural causes on October 24, 2005, at the age of 92.
Due to her singular act of defiance, she started a wave of change for black people, and that is why her story is told as part of the important women in black history.
Read Also: Top 10 Movies About Black History
Nina Simone
This African American vocalist and singer, had a distinct raspy voice and a huge influence on the jazz world. Nina is part of our important women in black history not just for her singing prowess and jazz influence, but also for her activism in the fights for black civil rights.
Her original name being Eunice Kathleen Waymon she changed her name in order to hide from her family while pursuing her career. In between 1958 and 1974 she recorded over 40 albums, and rose to stardom.
Nina Simone used her music to address social justice issues. She also used her voice to inspire black women to define beauty and identity for themselves without societal justifications.
She died at age 70 on the 21st of April, 2003.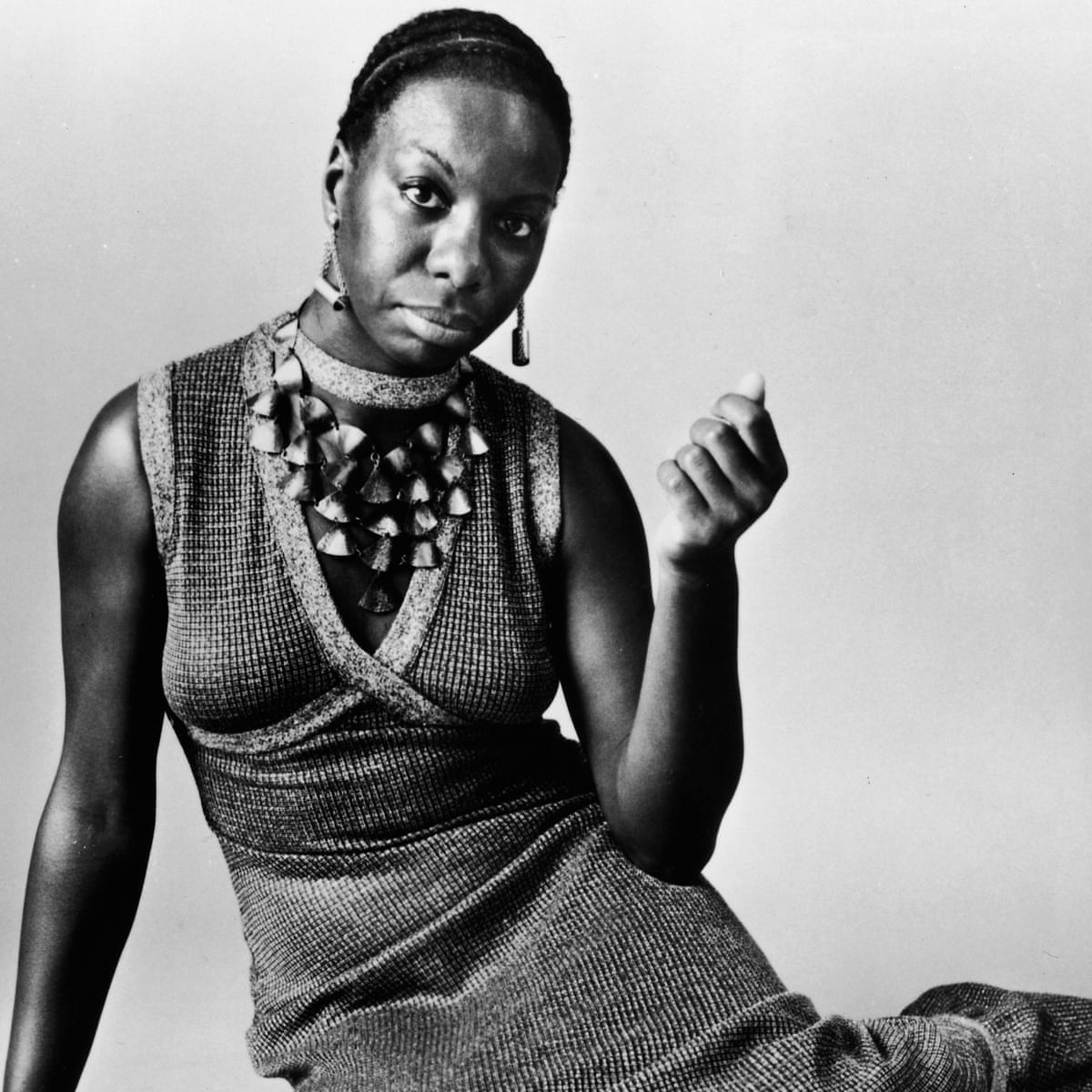 Wangari Maathai
One of our important women in black history Wangari, is the first African woman to receive a Nobel Peace Prize for her works on environmental conservation. She was a Kenyan social, environmental, and political activist.
After studying in the United States, she went on to become the first woman to bag a Doctor of Philosophy, after receiving her award from the University of Nairobi, Kenya.
In 1977, Wangari founded the Green Belt Movement, an environmental NGO focused on planting of trees, environmental conservation, and women's right.
Wangari, was an academic author of several books. Her works made significant impact on ecology, development, gender, and African cultures.
Wangari Maathai died on the 25th of September, 2011 from complications of Ovarian cancer. A true African woman, and our 10th important women in black history.
…The aforementioned women, cut across different walks and facets of life, but had one goal in common, for black people by black people. Their works made history, elevated the average black man, and addressed social issues.