It is no secret that black people are hardworking and have contributed to the economic growth of the countries they are in, and also countries around them, or where they have their business. This list of the richest black people in the world, comprises of people who are of African ancestry with a net worth of at least $1 billion.
According to Forbes, there are 2,755 billionaires in the world, but only 15 are black people. This post is to amplify the richest black people in world and their achievements and net worth, including those that are not captured by Forbes.
Black people all over the world are working extremely hard, and here are the list of richest black people in the world.
Table Of Contents
Introduction
Aliko Dangote: $11.5 billion
Mohammed Al Amoudi: $8.1 billion
Mike Adenuga: $6.1 billion
Robert F. Smith: $6 billion
Abdulsamad Rabiu: $4.9 billion
David Steward: $3.7 billion
Patrice Motsepe: $2.9 billion
Oprah Winfrey: $2.7 billion
Femi Otedola: $1.85 billion
Kanye West: $1.8 billion
Rihanna: $1.7 billion
Michael Jordan: $1.6 billion.
Michael Lee-Chin: $1.6 billion
Folorunsho Alakija: $1.55 billion
Strive Masiyiwa: $1.5 billion
Mohammed Dewji: $1.5 billion
Jay-Z: $1.4 billion
Isabel Dos Santos: $1.4 billion
Mohammed Ibrahim: $1.1 billion
Tyler Perry: $1 billion
Read Also: Top 10 Investment Opportunities In Africa
From media, to entertainment, to private companies, and legit investments, these black billionaires, have emerged despite the odds. They have shown that financial freedom is attainable, and can be achieved by sheer hard and smart work.
Read Also: Elon Musk to establish new internet service in Nigeria
1) Aliko Dangote
One of the richest black people in the world is Aliko Dangote. He is the founder and CEO of Dangote Group Of Companies. His company is the continent's largest conglomerate in Africa, and is a high employer of labor in the Nigerian and African private sector.
The Nigerian born is worth about $11.5 billion US Dollars as at May 2022, with his company initially focusing on cement production. Over the years, Dangote group has gone from a trading company, to being the largest company with various divisions like Dangote Cement, Dangote Sugar Refinery, and Dangote Flour, as well as other food and consumables in Africa.
The funny thing about Aliko Dangote and his company, is that this started as a trading firm. Seeking expansion, Dangote took a loan from his Uncle, and grew his business to what it is today, a multinational conglomerate.
Worthy of note is that Dangote is planning on building and starting the refinery of crude oil in Nigeria. It is safe to say one of the richest black people in the world, and the richest man in Africa Dangote, definitely intends to remain rich and top. He is not slowing down with the investments and ideas any time soon.
2) Mohammed Al Amoudi
Another one of the richest black people in the world is Mohammed Al Amoudi. With a net worth of $8.1 billion, Mohammed has made a name for himself in the business of Energy.
A serial investor using his opportunity of wise investments, he got into the oil and gas industry in Ethiopia, Sweden, and Morocco.
Over the years, Mohammed has expanded his chain of companies into finance, hospitality, and hospital services. One of richest black people in the world, has his 2 main companies, Corral Petroleum which controls over 70% of Ethiopia's oil output, and MIDROC which focuses on gold mining in Ethiopia.
Just very recently, Mohammed has decided to open a new business of the first car factory in Saudi Arabia.
3) Mike Adenuga
We cannot talk telecommunications in Nigeria without calling the Globacom boss, Mike Adenuga. Being one of the richest black people in the world with a net worth of $6.7 billion, Adenuga delved into telecomms in 2016. Now he his company has recorded over 24 million customers in Nigeria alone, and they are expanding to other African countries like Republic of Benin.
They also just got the license to operate in Ghana and Ivory coast. Adenuga is not just a telecomms guru, he is also an oil magnate, with his Conoil producing at least 100,000 barrels oil per day. They are one of the largest independent exploration companies in Nigeria.
Adenuga, one of the richest black people in the world, is also a philanthropist. An African doing great things.
4) Robert F. Smith
Robert one of our richest black people in the world, is the founder of Vista Equity Partners, a private equity firm. He is an black American business man, a philanthropist, chemical engineer, and a serial investor.
His company Vista Equity is a firm focused on investing in tech startups in the states. They have invested in lots of companies like Misys, Ping Identity, and Marketo, amongst others.
Roberts company is known for consistently generating at least 30 percent return on investments to his partners and investors, and has over the years grown to nearly $16 billion in assets. Roberts himself has a net worth of $6 billion, making it right to earn him a spot on the list of richest black people in the world.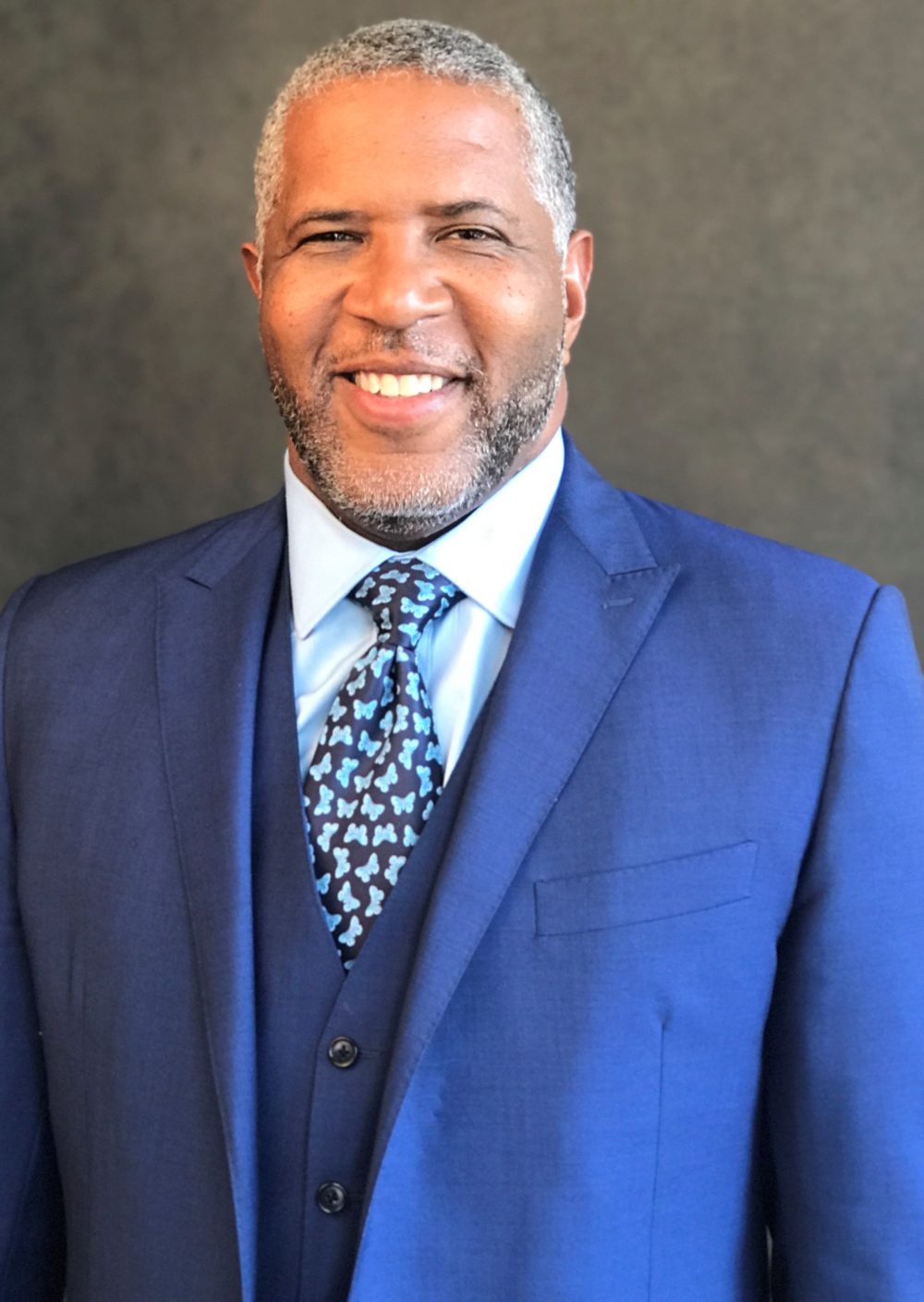 5) Abdulsamad Rabiu
The business mogul, and owner of the Nigerian BUA Group, has a net worth of $4.9 billion. BUA Group is a conglomerate consisting of different division's like, steel and iron importation, cement production, real estate, and sugar and flour refining.
The Nigerian businessman and also one of our richest black people in the world, is also the chairman of the Nigerian Bank of Industry (BOI). All of this and more of his investments put together has made him one of the richest men in Nigeria, and also among blacks in the world. He also owns the BUA Foundations for his donation and charity activities.
Abdulsamad Rabiu is a Commander of the order of the Niger, and order of the Federal Republic (CON). Sources say he is following closely on the heels of Aliko Dangote.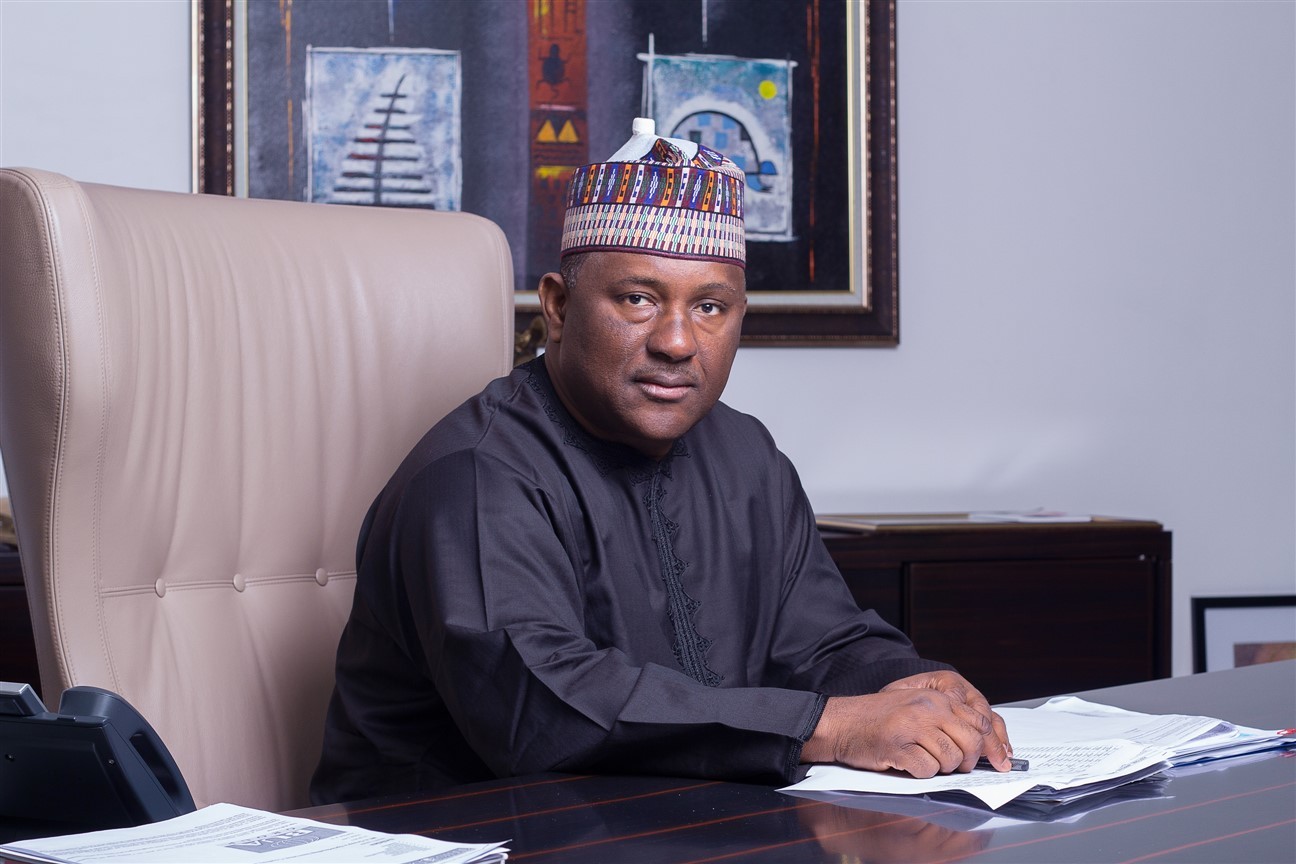 6) David Steward
David Steward is a black American business man, and the founder of World Wide Technology. World Wide Technology (WWT) is technology service provider that covers areas of cloud computing, computer security, artificial intelligence, data analytics, software development, and all tech consulting services.
Founded in 1990, WWT has over the years grown in assets and revenues, generating an estimated $11 billion in 2018, making its founder David Stewards bag a net worth of $3.7 billion, and be among the richest black people in the world.
7) Patrice Motsepe
Patrice Motsepe, a South-African mining billionaire businessman, is also the president of The Confederation of African Football.
He is the founder and CEO of African Rainbow Minerals, and was also the first ever black man to be on Forbes list.
Motsepe is a philanthropist using is foundation to create jobs, support education, and improve lives of children. He is also a football enthusiast and investor owning one of the major Football clubs in South-Africa.
He, through his business and investments, has risen to a net worth of $2.9 billion. It is only fitting that when you call black billionaires, Motsepe is called, hence one of our richest black people in the world.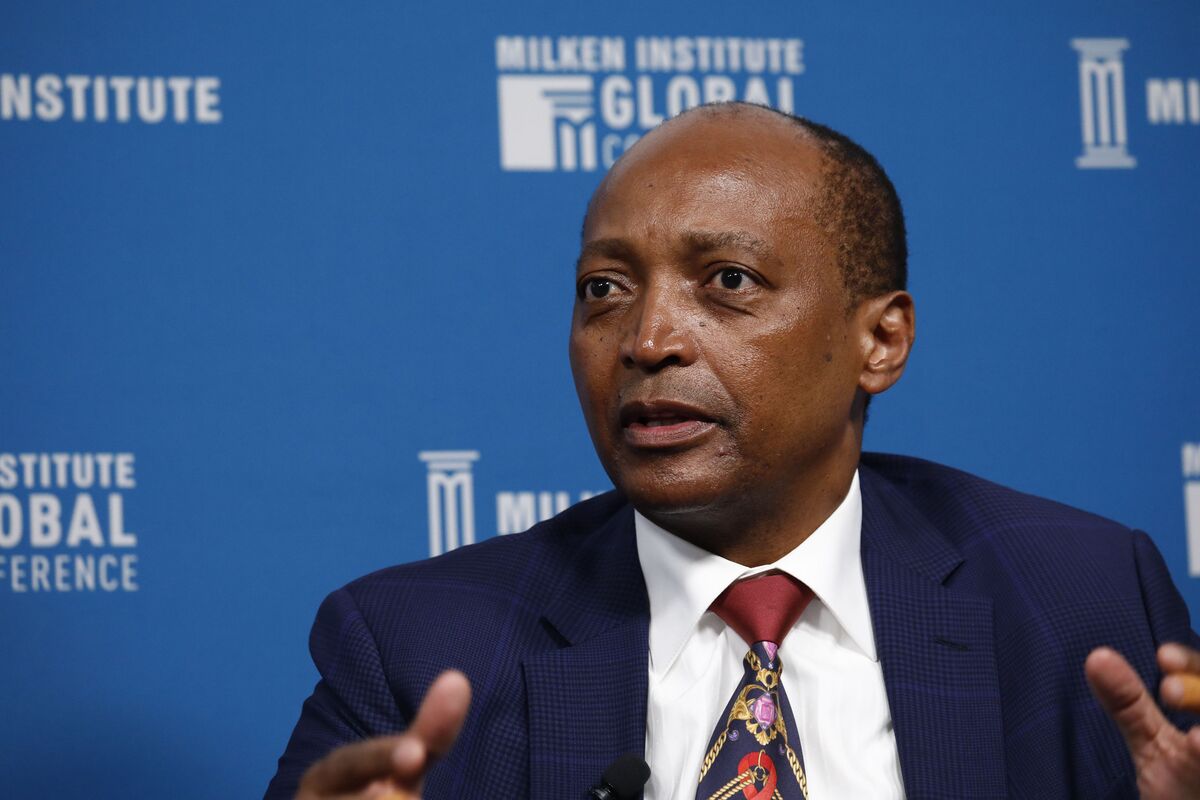 8) Oprah Winfrey
The black American, Queen of all Media, and Tv host is one that is too popular when listing black billionaire. For a while she was the first black woman to be on Forbes list with her talents and Tv shows.
The owner of the eccentric Oprah Winfrey Show, she rose from poverty to fame, to becoming a billionaire with a net worth of $2.7 billion. Her show is the highest rated television program in history, and she ranked sometime in 2007 as the most influential woman in the world.
9) Femi Otedola
One of our richest black people in the world Femi Otedola is a Nigerian business man, philanthropist and former chairman of Forte Oil PLC. With a net worth of $1.85 billion, the Nigerian billionaire is also the founder of Zenon Petroleum and Gas, and a hosts of other investments spread across the shipping, real estate and finance industry. Recently, Otedola invested in the power generation industry.
This and more are the reasons why Femi Otedola made the richest black people in the world list.
10) Kanye West
The renowned rapper and business man, Kanye West has a net worth of $1.8 billion. His net worth sky rocketed after his lucrative deal with the fashion brand Adidas in the production of the Yeezy sneakers. It is said that his net worth is going to sky rocket again soon, with another lucrative deal in the works.
Tell me what is not to love about Kanye, music or paid deals, he sure has his name amongst the richest black people in the world.
11) Rihanna
Who would have thought that Rihanna the eccentric Barbadian singer would turn business mogul in just a matter of years, and she would have her named listed among the richest black people in the world?
The singer cum owner of Fenty beauty a cosmetics and fashion brand has a net worth of $1.7 billion, and she is not slowing down anytime soon.
12) Micheael Jordan
What is basket ball and sport in general without the name Michael Jordan? An athlete, and favorite basketballer of all time, Michael has earned a place on the list of richest black people in the world.
Jordan made money through his time at the NBA, but his $1.6 billion net worth also stemed from endorsement deals and partnerships especially since his retirement. He has a long standing deal with Nike, and also owns a basketball team.
Now with all of these deals, Michael makes more in a year, than all of his years of professional basketball put together.
13) Michael Lee -Chin
Micheal Lee-Chin, the founder and CEO of Portland Holdings, is a Jamaican-Canadian business man. He being one of our richest black people in the world, is a philanthropist as well.
His company, Portland Holdings is a private investment company in Ontario, Canada. Through the revenues generated, Michael has a net worth of $1.6 billion, and was in 2017 appointed to the Order of Ontario.
14) Folorunsho Alakija
Folorunsho Alakija is Nigeria's first female billionaire. The Nigerian billionaire, worth $1.55 billion started out as a fashion designer and executive secretary in Lagos.
While her business of fashion was flourishing, she went for a license to begin prospecting for oil in the early 90's. As fate would have it, the plot of land she was granted sat on over 1 billion barrels of oil. After the discovery, she went into a long battle with the Nigerian government for 12 years, and finally came out victorious as well as a billionaire.
Folorunsho is a business woman in the fashion, oil, real estate, and printing industries, as well as a philanthropist. She is the director of Rose of Sharon Group, and executive vice-chairman of Famfa Oil Limited.
As at 2015, she was listed as the second most powerful woman in Africa, after Ngozi-Okonjo Iweala. Hence our list as one of the richest black people in the world.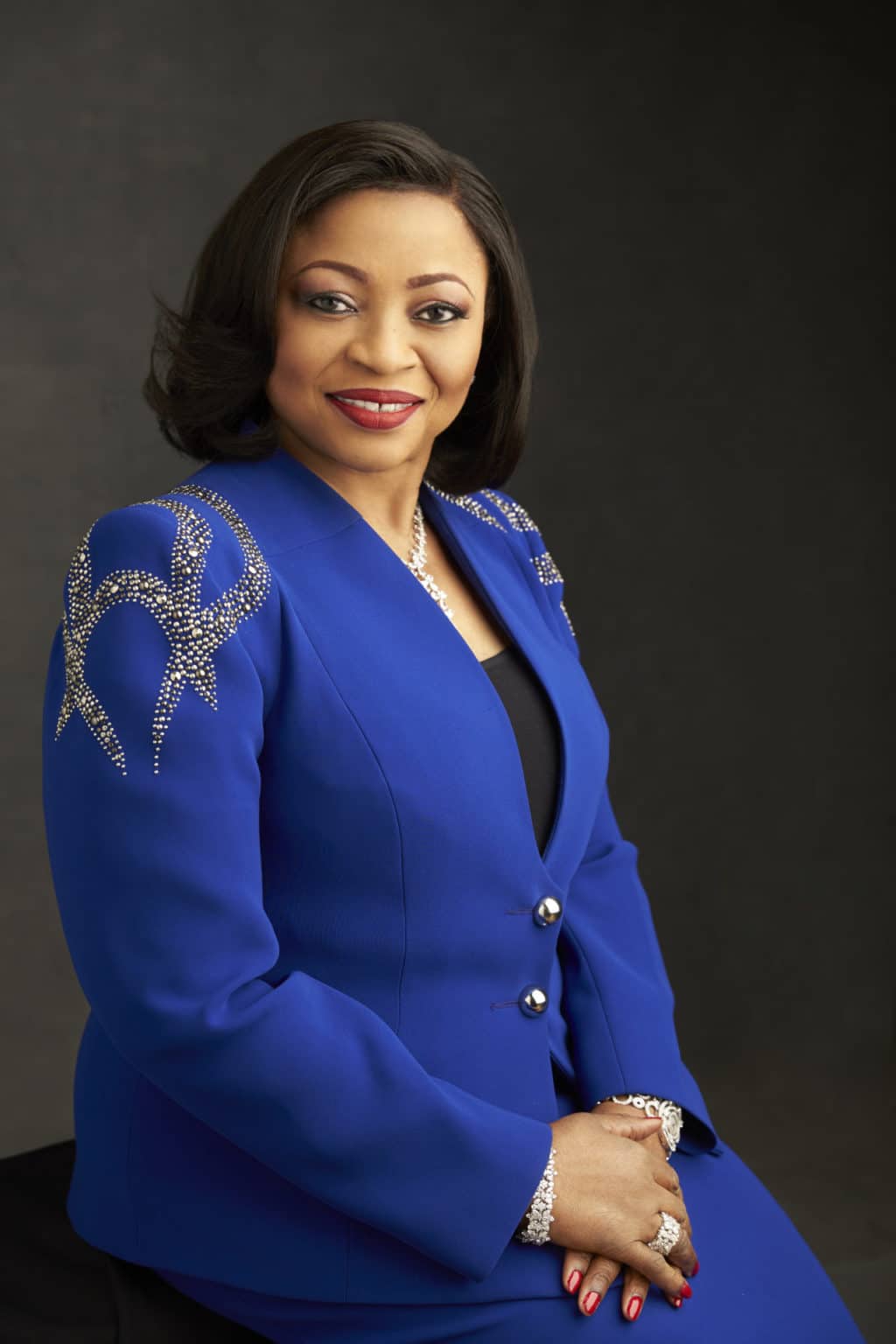 15) Strive Masiyiwa
Strive is a Zimbabwean business man based in London. He is also a philanthropist, and he is founder and CEO Econet Global a telecommunications company with base in other African countries.
He has a net worth of $1.5 billion, revenues from his company, as well as being a board member of other companies like Netflix, Unilever, as well as others. Hence why the richest black people in the world list is incomplete without the addition of his name.
Funny how he started out as an electrical engineer, before diversifying into telecomms, and after his 5 year legal battle with the Zimbabwean government under Robert Mugabe, his victory led to privatization of telecomms across other African countries.
16) Mohammed Dewji
Mohammed Dewji is a Tanzanian billionaire business man and a former politician. Being on our list of the richest
17) Jay-Z
Shawn Corey Carter popularly known as Jay-Z, is a black American rapper, record label executive, and media proprietor. He is the owner and CEO of Def-Jam recordings. Through his music label, he has seen the rising of many stars including Kanye West, Rihanna, Jay Cole, amongst others.
Through his business ventures, Jay-Z has become a billionaire with a net worth of $1.4 billion. He is the founder of the luxury fashion brand Rocawear, and also the sports bar 40/40 club.
Jay-Z is one of the world's best selling rapper, and one of the richest black people in the world.
18) Isabel Dos Santos
Being the daughter of the former Angolan president Jose Eduardo Dos Santos, who reigned on a violent regime since 1979, Isabel through her father's influence seats atop many boards in Angolan industries. Top of which include banking, diamonds, cement, and telecom.
Although her aides claim all of this on her smart investment sense, and brilliant financial sense, there are claims that her father personally transferred valuable public assets to her, making her attain a net worth of $1.4 billion, and making her one of the richest black people in the world.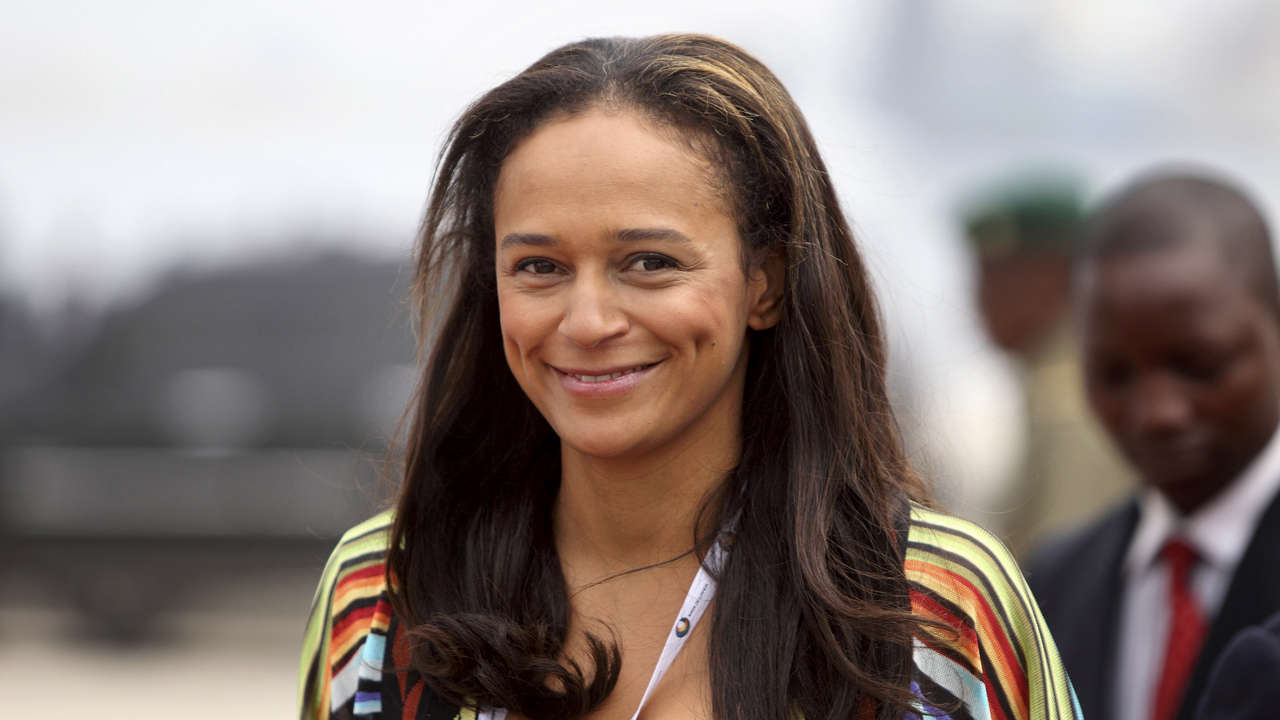 19) Mohammed Ibrahim
Mohammed Ibrahim is a Sudan self-made billionaire based in the UK. He attained his billionaire status when he sold his telecommunications company Celtel which had over 24 million mobile phone users.
After selling his company for $3.4 billion, he set up the Mo Ibrahim Foundation dedicated to improving lives and governance in Africa. He is termed the most powerful black man in Britain.
He is also a member of the Africa regional advisory board of the London Business School.
20) Tyler Perry
The man who has changed the game in the entertainment industry, Tyler Perry is a black American actor, director, and screen writer. His movies are eccentric and sensational, they leave room for conversations and positive reviews, after a good watch.
Termed the highest paid man in entertainment by Forbes, Tyler Perry has a net worth of $1 billion, as he keeps writing, and directing movies that are top ranked on boards and movie charts worldwide. His Madea character made him so popular, and endeared to the hearts of many.
He definitely deserves to be among the richest black people in the world.
Here goes our list of 20 richest black people in the world, they have shown that people are not just born rich, but can also make wealth for themselves with hard work, smart work, determination. From nothing can come the wealth of abundance.