A name is a word or set of words by which a person is known, referred to or addressed.
Names of places in Africa are deeply rooted in traditional or cultural heritage in Africa. Due to the cultural heritage, the colonial masters were unable to pronounce the names of the cities. So, a change of name was in place simply because the colonialists had issues with pronouncing their names.
There are four major cities in Africa that still hold on to their colonial names.
Port Harcourt
Port Harcourt is one of the largest metropolitan cities in Nigeria. It was formerly named as Iguodia from Ikwerre, which was gotten from an Igbo name "Ugwu ocha" which means "bright skyline". The colonial administration created the port in 1912, which was used to transport coal from Enugu. Iguodia was changed to Port Harcourt after Iguocha was changed to Port Harcourt after Lewis Verman Harcourt in 1913 by Lord Lugard. Port Harcourt is now known as the major oil-refinery in Nigeria with two main refineries that produces about 210,000 barrels of oil daily.
Rabat
Rabat was formerly known as Ar-Ribat which means "camp" and founded by Abd'al Mu'mim in the twelfth century as a fortified monastery where he could house his soldiers during jihad in Spain. It was nicknamed Ribatu'l fath which means "stronghold of victory". The city of Ar-Ribat's name was changed to Rabat when the French who corrupted the town and invaded Morocco in 1912 establishing it as a protectorate.
Lagos
Lagos is the largest city in Africa. In terms of population. It was also the former capital city of Nigeria. The city was formerly called "Eko" or "Onim". Eko which means war or military camp by the occupants Awori people before the arrival of the Portuguese and named after the coastal city in southern Portugal. Lagos was used as a port for the slave trade in the 1760"s
Johannesburg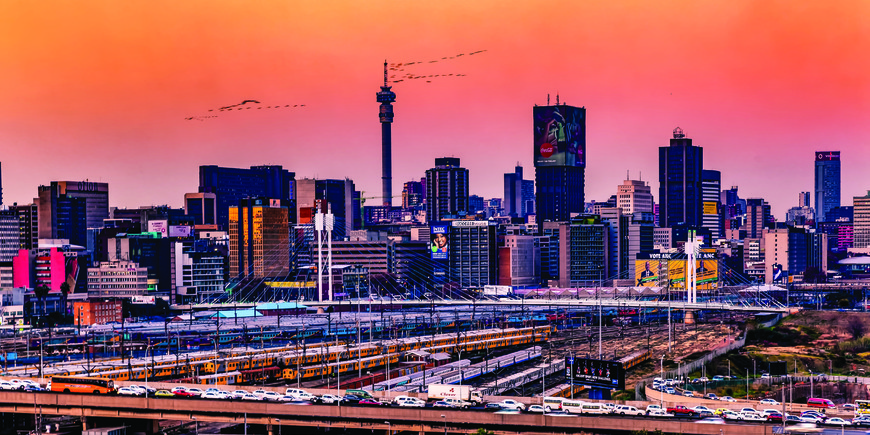 Johannesburg is the most prosperous and developed metropolis in Africa. The city attracted a lot of people after the discovery of gold in Witwatersrand in 1884.it has not been determined from history how the name Johannesburg was gotten and its local name before it was changed to its present name also remains unknown.
See also: