Forbes list of billionaires in Africa is out and Alhaji Aliko Dangote maintains top spot. The list which was released on January 11, 2019, shows that the Nigerian businessman is worth $9.9 billion.
Dangote, who is from Kano State, Nigeria has sat on top of that list for about a decade and it doesn't look like he's relinquishing it any time soon as he's just 61-years old. Last year he ranked 100th on the list of richest people in the world and 66th on the list of most powerful people in the world. Both lists were released by Forbes.
Dangote is undoubtedly the biggest cement mogul on the continent. Forbes ascribes most of his wealth to the product as he has a string of cement factories covering the Sub-Saharan countries. According to Forbes, Dangote cement churns out 44 million metric tons every year. Dangote also has investments in sugar, salt, and flour manufacturing companies.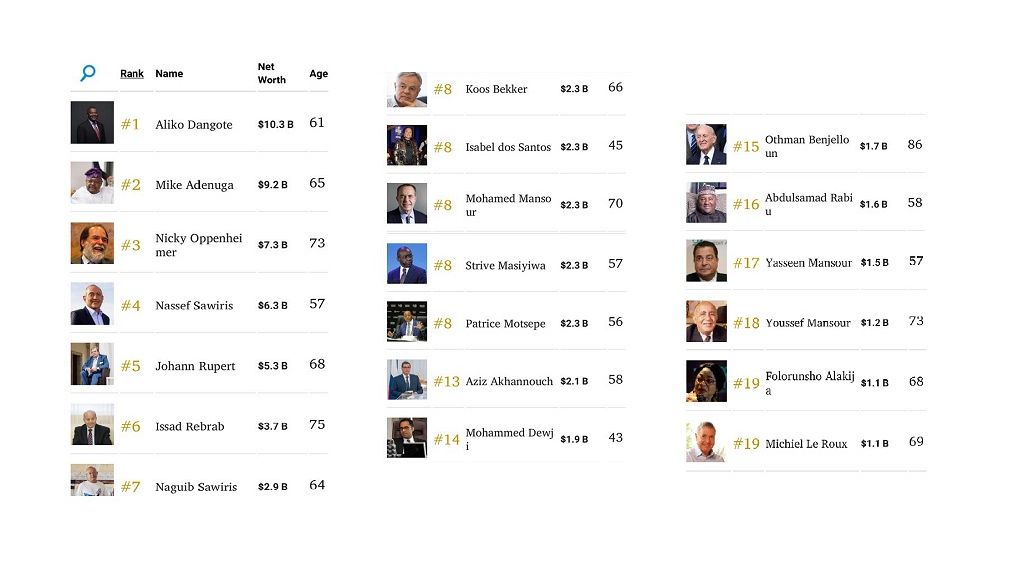 Other entrepreneurs to make the list include:
Mike Adenuga from Nigeria ($9.2 billion)
Nicky Oppenheimer from South African ($7.3 billion)
Nasser Sawiris from Egypt ($6.3 billion)
Johan Rupert ($5.3 billion)
Isabel Dos Santos from Angola, Africa's richest woman ($2.3 billion)
Strive Masiwiya from Zambia  ($2.3 billion)
Patrice Motsepe from South Africa ($2.3 billion)
See also: