Family members of the victims of the Ethiopian Airline crash gathered at the crash site yesterday to pay tribute to their loved ones. It was a heart-wrenching scene filled with lots of emotions. You can tell how it feels losing a loved one so imagine all these bereaved people in one place.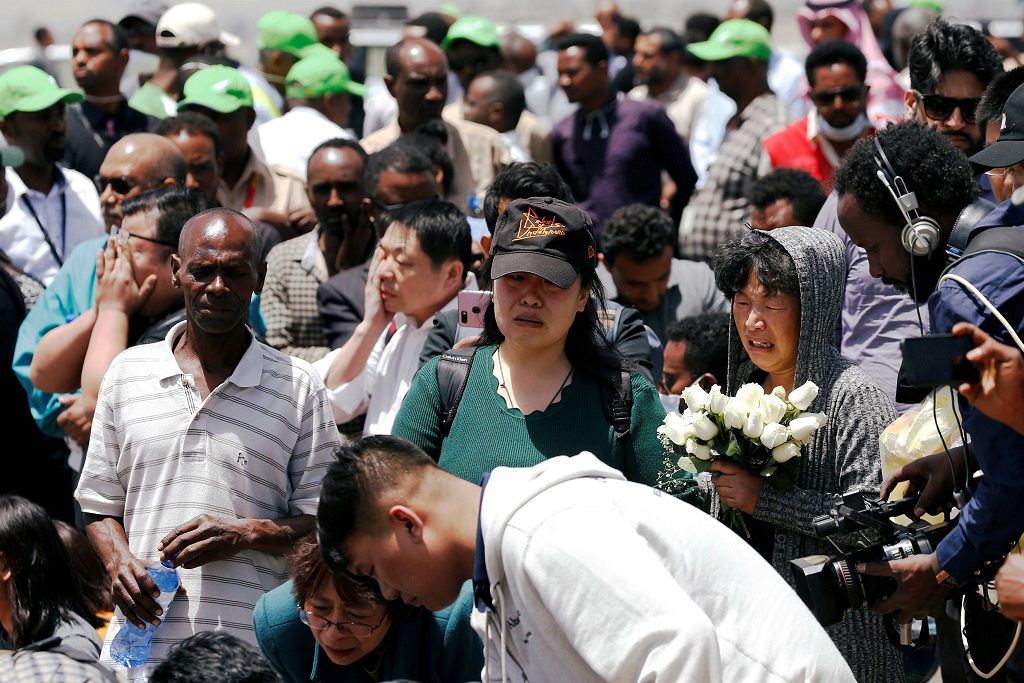 Ethiopian Airline Flight ET 302 crashed on Sunday killing all 157 souls onboard. Family members brought along portraits and wreaths which they placed on the site of the crash as signs of tribute to the lost souls. Staff of Ethiopian Airlines and residents of Bishoftu also joined in mourning and paying their last respects.
The plane crashed just a few minutes after takeoff on its way to Nairobi, Kenya. The victims comprised of citizens of 35 countries. Here are some of the pictures from the scene.
See also: