The latest World Happiness Report is out and we have brought you the happiest countries in the Caribbean based on this report. A total of 156 countries out of the 195 countries in the world were studied based on certain factors. The factors include healthcare, income, the standard of living, GDP per capita, security, corruption levels, happiness, and emotional negativity and positivity.
Here are the happiest countries in the Caribbean for 2019.
Trinidad and Tobago
You definitely could guess Trinidad and Tobago was going to top this list. If you are still wondering why then you need to remember the different carnivals and festivals organized in the country. Not to forget the beautiful hotels and white sand beaches plus the great Trinidadian weather. Though the country maintains the number one spot among Caribbean countries but dropped one spot from 38th in 2018 to 39th.
Jamaica
Jamaica still maintains its position as second among the Caribbean countries though the gap between Trinidad and Tobago and Jamaica is quite wide. Jamaica maintains its position as 56th in the world.
Dominican Republic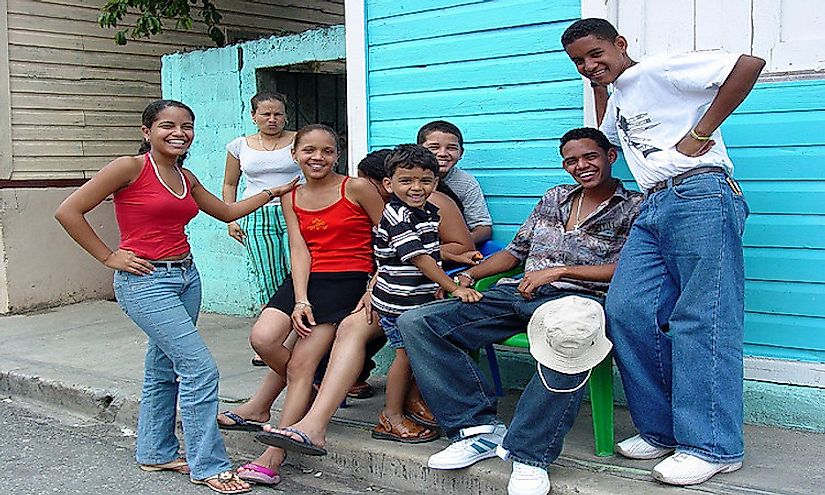 There are 21 countries between Jamaica and the Dominican Republic as it sits at 77th place on the report. Last year, Dominican Republic was 83rd and with the giant leap made this year, it is possible it can jump to number 2 in the Caribbean.
Haiti sits at the bottom of the happiest countries in the Caribbean even though it has moved forward a step from 148 last year to 147.
See also: