Abidjan, the capital of Ivory Coast has a population of about 5.5 million individuals meaning the city produces lots of e-waste yearly. One name has become a force to reckon with in clearing up these waste and recycling them into amazing artworks, Desire Koffi.
Desire is a 24-year-old contemporary artist who is usually seen combing the streets of Abidjan in search of broken electronics. You probably wonder why, here's the answer, Desire turns these electronic waste into beautiful artwork which he calls "mixed-media art."
Koffi has one goal, reduce the amount of electronic waste in the city thus making it healthier for living, especially for children. While doing this he is also working hard to produce art that will satisfy the soul. It is estimated by the E-Waste Implementation ToolKit that Abidjan produces an average of 1,500 tons of e-waste yearly.
When Koffi collects the waste he dismantles them to components he can use for his artwork. Presently he says he is focused more on working with screens and keyboards though he keeps the other parts which he intends to use later. Koffi hardly throws anything away as they will be useful for other works later. it takes him between three to five days to complete an artwork.
The young contemporary artist has held several exhibitions, home and abroad, gradually turning him to a major force on the continent. His works go for about $173 or 100,000CFA.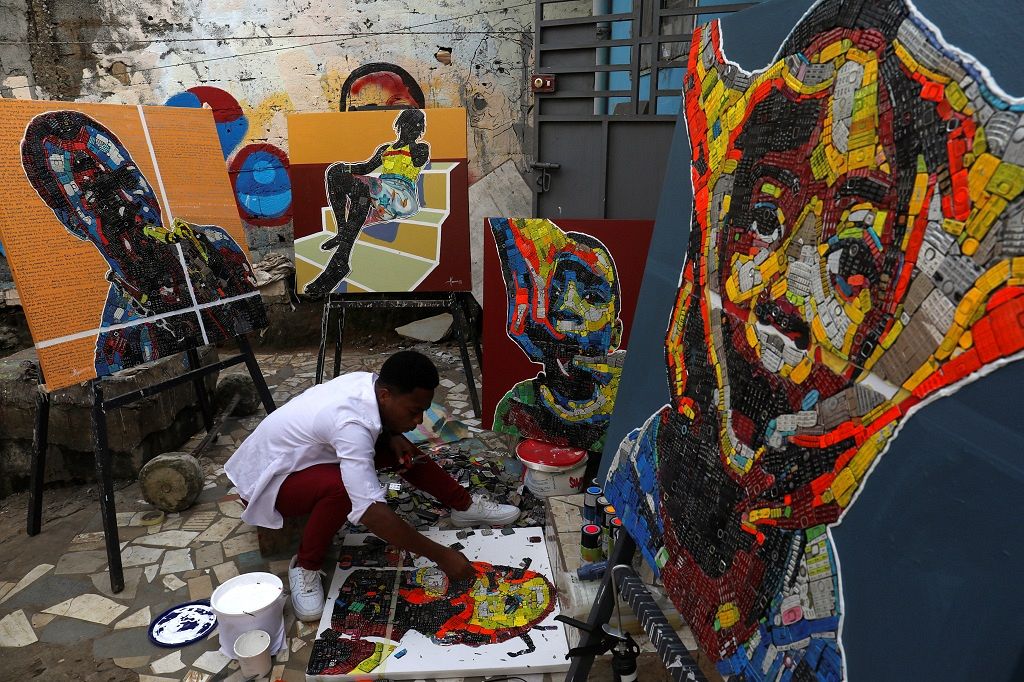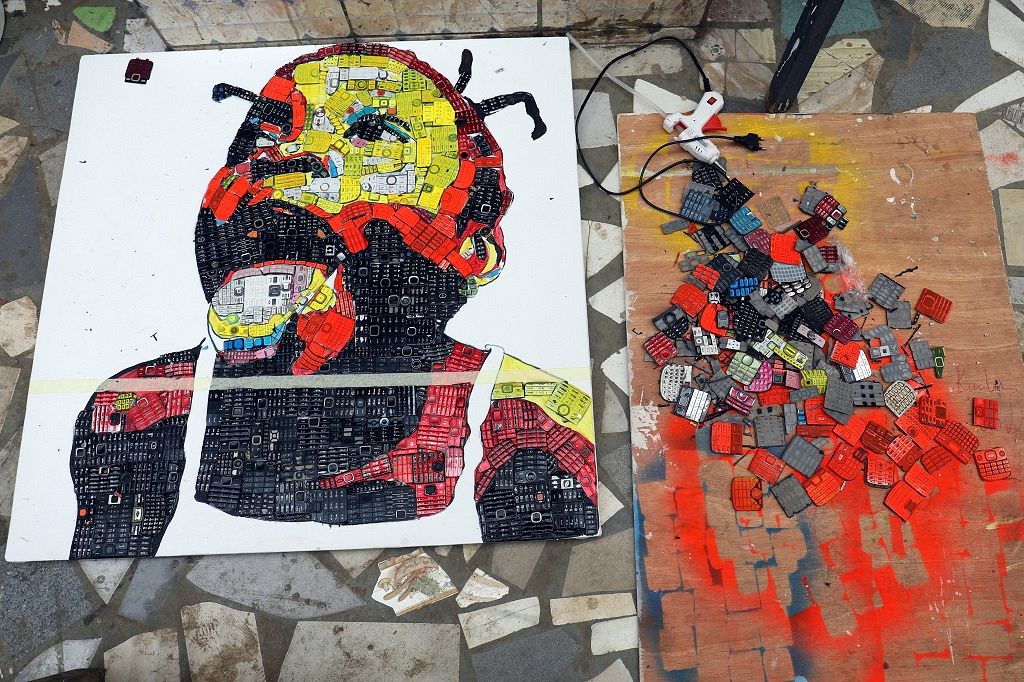 See also: