History was made last Wednesday when Ernest Ezeajughi, a Nigerian scientist, took his oath of office as the first black mayor of Brent, one of London Borough in the UK.
Ernest hails from Anambra in Nigeria and was elected into the office of mayor on April 16. The election was held at the Brent council's annual meeting which the civic center in Brent. The ceremony which held on May 1 double as mayor making ceremony.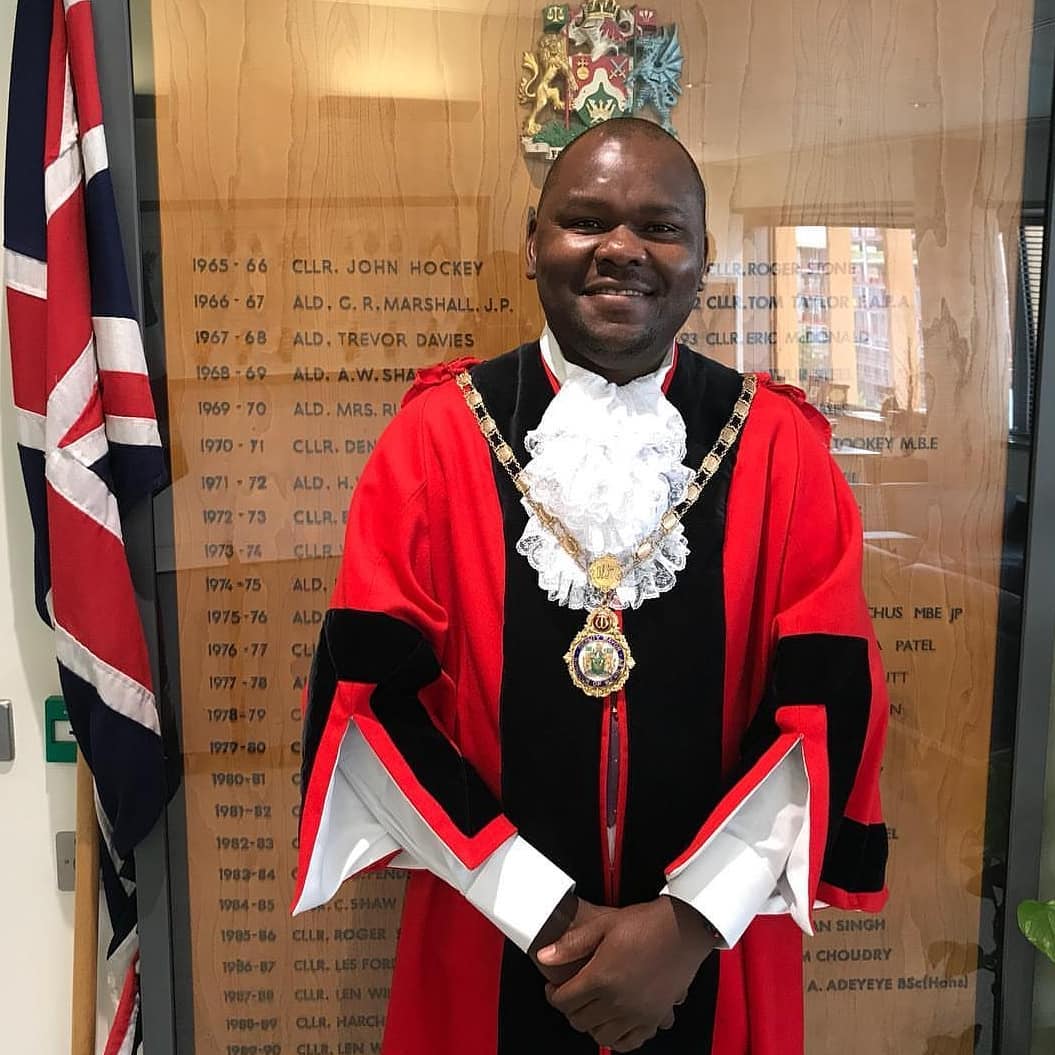 ..">
The event attracted councilors from around the borough and representative of voluntary organizations in Brent. There were several other distinguished personalities in attendance the wife of the governor of Ezeajughi's home state, Ebere Obiano, and Ambassador George Oguntande, the Nigerian High Commissioner to London.
Ezeajughi clams his father and Nelson Mandela were his major influences while growing his political career which led him to become one of the founding members of the UK chapter of All Progressive Grand Alliance (APGA). APGA is a Nigeria political party and Ernest sat as chairman of the UK chapter between 2010 and 2012.
He went into mainstream UK politics by joining the Labour Party and winning the election into the office of councilor of Stonebridge ward, Brent council, in 2014. He was elected once again in 2018 and performed incredibly well against all odds. During his first year, he was elected as deputy Mayor till recently when he became Mayor.
He plans to write the different communities in Brent while strengthening charity work in London and Nigeria, his home country.
See also: