Several artists have come out to pay their tributes to the 33-year-old rapper, Nipsey Hussle, who was recently shot in cold blood outside his clothing store in Los Angeles. Two others were wounded during the incident which occurred just outside Marathon Clothing in the southern part of Los Angeles.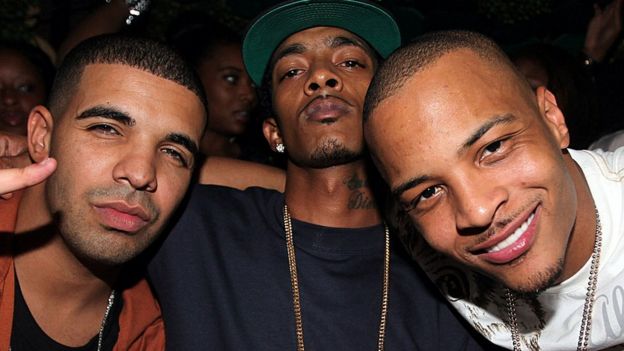 Drake referred to the late rapper as a don and a man of respect. Rihanna, on her twitter page, said she was terribly shaken by the event. It was said by Lt. Chris Ramirez of the LAPD that a black man was a prime suspect and they were still in search for him.
Nipsey you a legend. I respect and admire your career path and what you did for the neighborhood. My heart broke today when I saw the news. I'm praying for your loved ones. This was sposed to be the year we got one in. God had bigger plans for you ??

— J. Cole (@JColeNC) April 1, 2019
You were about something..positive and for your community in every chance you had to speak..and because of that You inspired millions..millions who will uphold your legacy forever. rest amongst the stars. ?? https://t.co/7gZ795wcQT

— Pharrell Williams (@Pharrell) April 1, 2019
Words can not express our sadness. Nipsey was not only one of the greatest artists we worked with but an amazing father & leader in his community. One of the kindest & brightest stars in the universe, he was inspiring to all. We will miss him, his music & everything he stood for.

— Atlantic Records (@AtlanticRecords) April 1, 2019

Hussle's debut album, Victory Lap, was nominated at the last Grammys for "best rap album." It received the nomination alongside other top albums by Pusha T, Cardi B, Mac Miller, and Travis Scott. Pusha referred to the rapper as a rare breed who would be missed. He said it was an honor to share the year with the deceased rapper.
Several other artists and celebs have taken to social media to express their heartfelt sympathies with the family and friends of the deceased. Montrezl Harrell, an LA Clippers basketballer, wrote his own tribute on his trainers.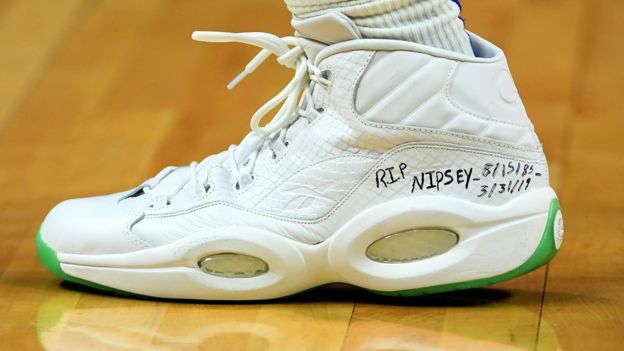 Hussle was originally christened Ermias Davidson Asghedom and was born in Los Angeles. While in his teens he was part of the Rollin' 60s street gang. He went on to become a community organizer, working on the Destination Crenshaw arts project.
See also: