The Costume Designers Guild held its twenty-first award ceremony last Tuesday at the Beverly Hilton Hotel in Beverly Hills. Considering the different award ceremonies this season, this is one of the smallest yet a big fish was honored by the Guild. Ruth E. Carter was definitely the star of the show.
Carter has been on the scene for over three decades but she is definitely losing no steam. Well, her excellence has been noticed by the Costume Designers Guild as she went home with the Lifetime Achievement Award. Her outstanding work in Black Panther also brought her another recognition, she won the Award for Excellence in a Sci-Fi/Fantasy Film.
The designer, who has also been nominated for the Academy Awards, received the award from Danai Gurira of Black Panther and Halle Berry. She looked so gorgeous as she picked up her awards wearing a beautiful black gown she designed herself. Carter topped this with a laser-print neckpiece accenting the designs she made for the Queen Ramonda character of Black Panther.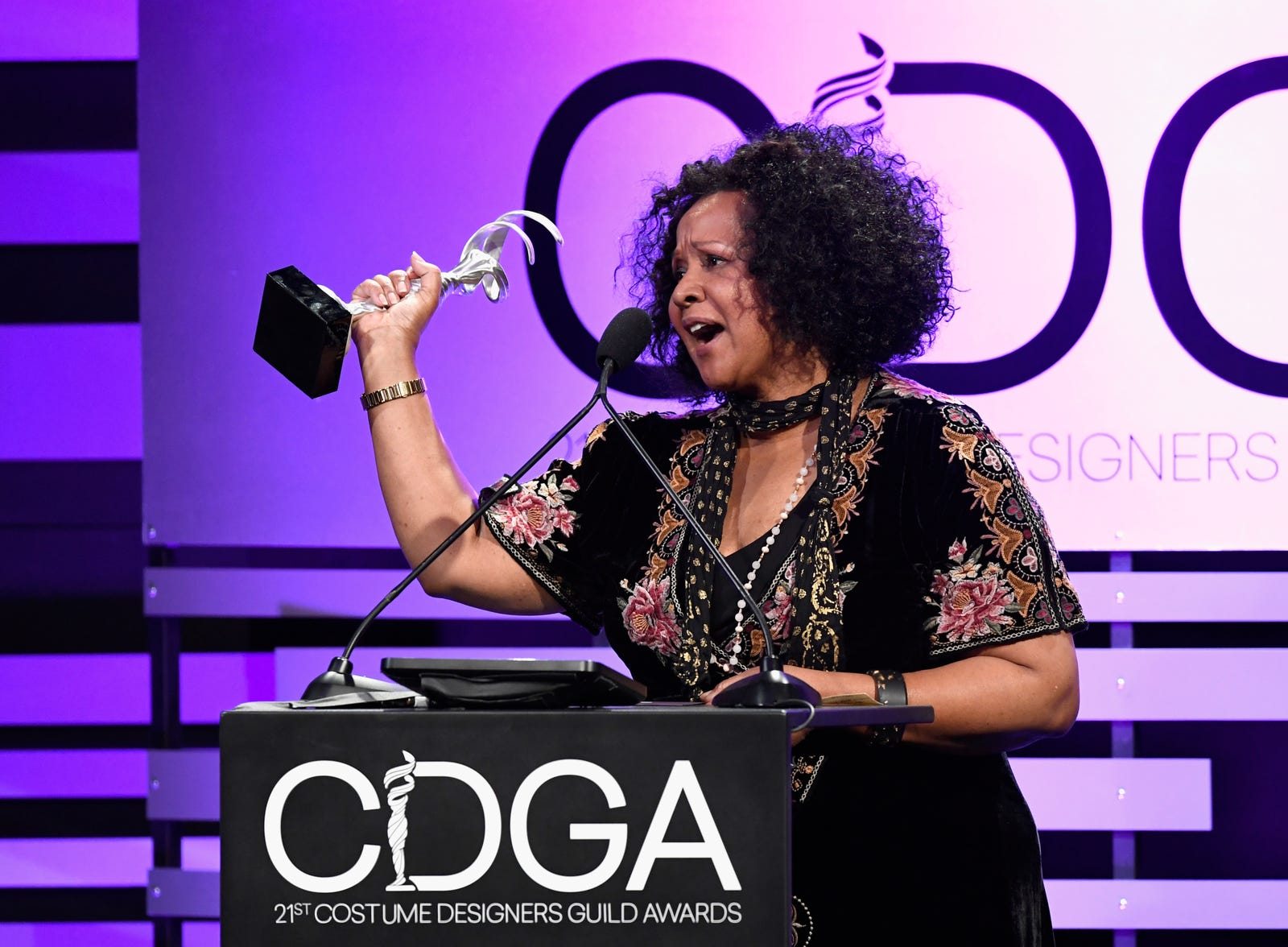 It will be unfair to say Carter stole the show as several other black designers were on hand to pick up awards. Sharen Davis, for her work in HBO's WestWorld, bagged the Excellence Award in the Sci-Fi/Fantasy Television category. Other black nominees are Paul Tazewell, Marci Rodgers, and Gersha Phillips.
The Oscars are very close and we hope that Ruth E. Carter can pick up her first Academy Award. The fact remains that whether she wins or not, she is already a winner as her impact in the industry is one that can hardly go unnoticed.
See also: