If you are an ardent follower of fashion news and events then you must have of Halima Aden, the Somali-American model. She has revolutionized the modeling world at just 21 with the use of her hijab on runways and for modeling shoots. She is definitely out to make a difference in the modeling world.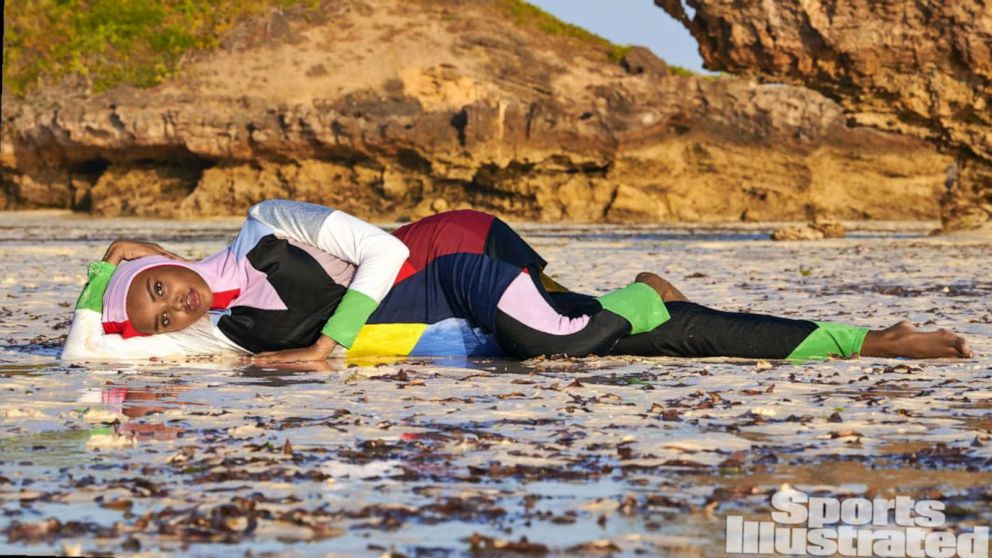 A couple of photos showing Halima on a Kenyan beach striking casual poses recently went viral. Yes, the photos were very beautiful but what struck everyone was the fact that the model wore a burkini and still had her hijab on as well. The shoot was for Sports Illustrated and she yet again made history as the first swimsuit model to wear both a burkini and hijab.
Sports Illustrated released the pictures of the model and announced her as the latest addition to the "Sports Illustrated Swimsuit family." To top this, she is the first Muslim model in the magazine to wear a burkini and hijab.
Halima Aden makes history as the first model to wear a hijab and burkini for Sports Illustrated Swimsuit: https://t.co/8WFD4hHmiH. pic.twitter.com/OsBthnjoLY

— Sports Illustrated Swimsuit (@SI_Swimsuit) April 29, 2019

A video clip of the shoot showed how excited Halima was about reconnecting to her roots. She moved to the United States from a refugee camp in Kenya and since then she has featured at top model shows, made the cover of Vogue, now she's made swimwear history. the magazine will be released on May 8, 2019.
Already Aden, along with Ikram Abdi Omar and Amina Adan made the cover of Vogue Arabia with their hijabs some weeks ago. Her most recent achievement is the unveiling of her shawls and turbans at the Istanbul Modest Fashion Week which held on April 29, 2019. It is reported that she designed the hijabs in collaboration with Modanisa.
See also: