Cape Town and the surrounding areas are ideal for exploring by bike, and a guided tour of the city and Winelands is a great weekend getaway for locals and visitors alike.
Bike tours offer adventure, exploration, and fun. They are designed to give you an adrenaline fix, making you feel the breathe of fresh air Cape Town has to offer.
Biking, according to Quintin Smith, founder of Bikes 'n Wines, is a great way to get some fresh air while taking in the sights and noises along the way.
READ ALSO: Black Love: Six Reasons to Honeymoon in Namibia
Bike trips
The firm offers guided excursions through the Winelands of the Cape, as well as Cape Town bike tours, which provide a unique opportunity to learn about the city's art, culture, and scrumptious local food and beer.
The lengthier, guided road bike tours, take visitors across the Cape Peninsula and along the coastline.
"Rather than simply seeing Cape Town through the window of a car or the lens of a camera, we believe that immersing yourself in the rich, diverse, natural wonders that the city and region have to offer will leave you with fonder memories and an unforgettable connection to South Africa," said Smith.
READ ALSO: 10 Best Places To Go In Africa In February
Bikes n' Wines Trips
Bikes 'n Wines trips are designed for people of all ages and levels of physical ability.
Guests pedal through the back lanes to enjoy landmark street art and local culture on the four-hour 'Art & Bikes in the City bike tours.
It passes through District Six, the vibrant Bo Kaap, and the Company's Garden, stopping at the National Gallery along the way.
The six-hour tour 'Discover Stellenbosch with the Family' is suited for people of all ages and fitness levels.
Adults can take in the sights and sip some local wines while the kids are entertained with their own fascinating combinations.
Children under the age of six are charged full price and are given a complete sampling and pairing schedule of non-alcoholic drinks and snacks.
'Enjoy some luxury in Franschhoek,' 'Discover Klein Constantia by eBike,' and 'Conquer the Cape Peninsula by bike' are some of the other trips available.
The cost includes the rental of a bike and helmet, as well as a tour guide; some trips also include snacks, lunch, or wine tasting.
eBikes, race, mountain, or city bikes are all options depending on the journey.
Apart from the bikes 'n wine trips, there are other companies that offer bike tours for visitors and tourists. These companies also offer Water biking tours, where are small group of people cycle across the waters.
This is another type of adventure as you sure to cover the all of the land mass Cape town has to offer.
Another type of bike tour is the Mountain bike tours, this give a tour of the mountains in Cape town.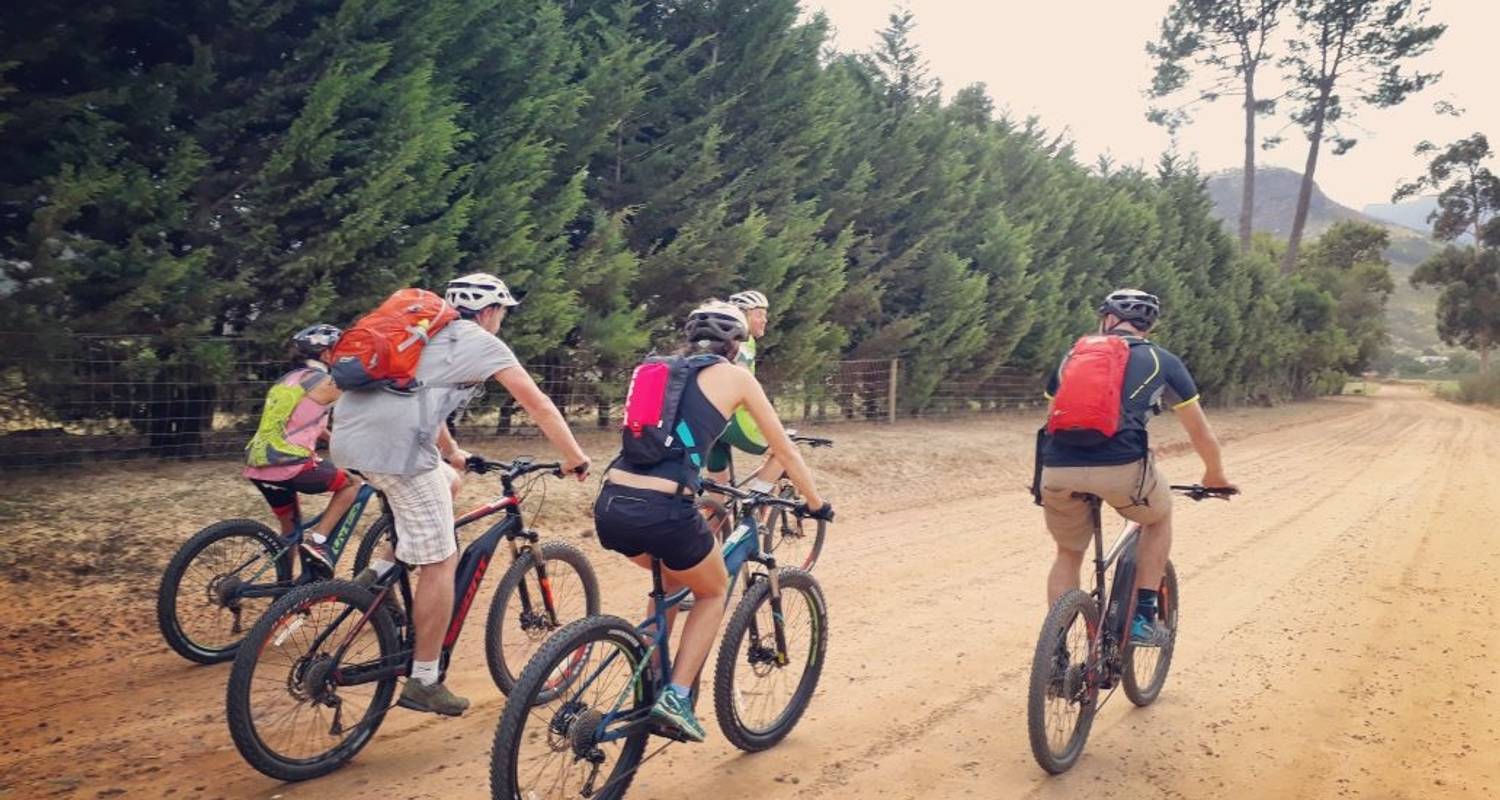 Bike tours also serve as a good medium of exercise, and keeping fit. If you are visiting Cape town with your family, taking them on a bike tour is a good way to spend your vacation. It is safe for both adults and children.
Enjoy a bike tour with your family in Cape Town. Remember to take pictures.