Black writers have constantly educated the world about black history, the heritage, culture, and struggles of Africans and the African diaspora.
It is often said that those who forget history are doomed to repeat it. Black writers have done an amazing job of reminding us our history. Growing up, we have had a lot of our history and our heritage watered down and white washed.
Hence, black writers have done a wonderful job of enlightening us by the use of their own stories and experiences—from fictional points of view, and by documentaries and other people's experiences. They have also preserved our history to be passed down through all ages through their books.
Literature is one of the ways by which our black heritage is showcased. Using words, black writers have changed the world by tackling social justice, racial issues, and our way of life as black people.
In celebration of black history which should be an everyday thing and not a celebration for 28 days, we have put together a collection of books you can and should read in your spare and leisure time.
We are hereby exploring top 10 movies on black history.
Table Of Content
Introduction
How The Word Is Passed
Incidents In The Life Of A Slave Girl
The 1619 Project
Yellow Wife
Caste: The Origins Of Our Discontent
The Fire Next Time
The New Jim Crow: Mass Incarceration In The Age Of Colorblindness
Remaking Black Power
How We Fight For Our Lives: A Memoir
The Warmth Of Other Suns
Read also: Top 10 Largest African Countries
How The Word Is Passed: A Black History Book
This book by Clint Smith is a non-fiction that showcases slavery. It highlights slavery as was seen in landmarks and plantations. Smith tours the country in this book, and highlights the effects of slavery. He uses words to draw us in to the experience of black history as regards slavery in different parts, and in different forms.
Smith explores how slavery has shaped our history, and draws a picture of hope for a collective bright future. The Times said "The book forces us to reconsider what we know about American History".
Incidents In The Life Of A Slave Girl
Originally published in 1981 by Harriet Ann Jacobs just as the American civil war began, this book was written as a fiction but with her original story in mind. Harriet tells the story of a young slave girl who had to deal with sexual harassment from her slaveholder, and physical violence from his jealous wife.
The book is definitely a must read, and worthwhile too.
The 1969 Project
Compiled by the award winning journalist Nikole Hannah-Jones, this books talks about the "unparalleled impact" of slavery on the American life. The 1969 project featured works from visionaries from Barry Jenkins to Jesmyn ward. The book is a compilation of essays, poems, fiction, and photography on the effect of slavery on the country's economy. This book contains the shades of truth on the black history and America.
According to the New York Times, this book aims to "reframe the country's history by placing the consequences of slavery and the contributions of Black Americans at the very center of the United States". Looking for a book to shed more light on slavery and how it built the American economy, then this is your go to.
Yellow Wife
A fictional novel by Sadeqa Johnson. This book shows the life of a fictional character Pheby Delores who born a slave, lived a sheltered life with the help of her Mother who was a plantation woman, and the slaveholder sister. But all of this changed after her 18th birthday and she was cast into a horrific jail in Richmond city. There she had to survive with her wits.
This book is filled with suspense and also educative.
Caste: The Origins Of Our Discontent
This book showcases the caste system in America. It takes us into the world of secret hierarchies that exist in the society. This book written by Isabel Wilkerson shows us the racial system in America, as well as its impacts on health, cultural and political strata.
The Fire Next Time
A book that shows James Baldwin at his best. Looking for an insight into the racial injustice that plagued the black people for years, then this is your go to book. Part history lesson, part fiction, Baldwin tells his electrifying story of his home town Harlem.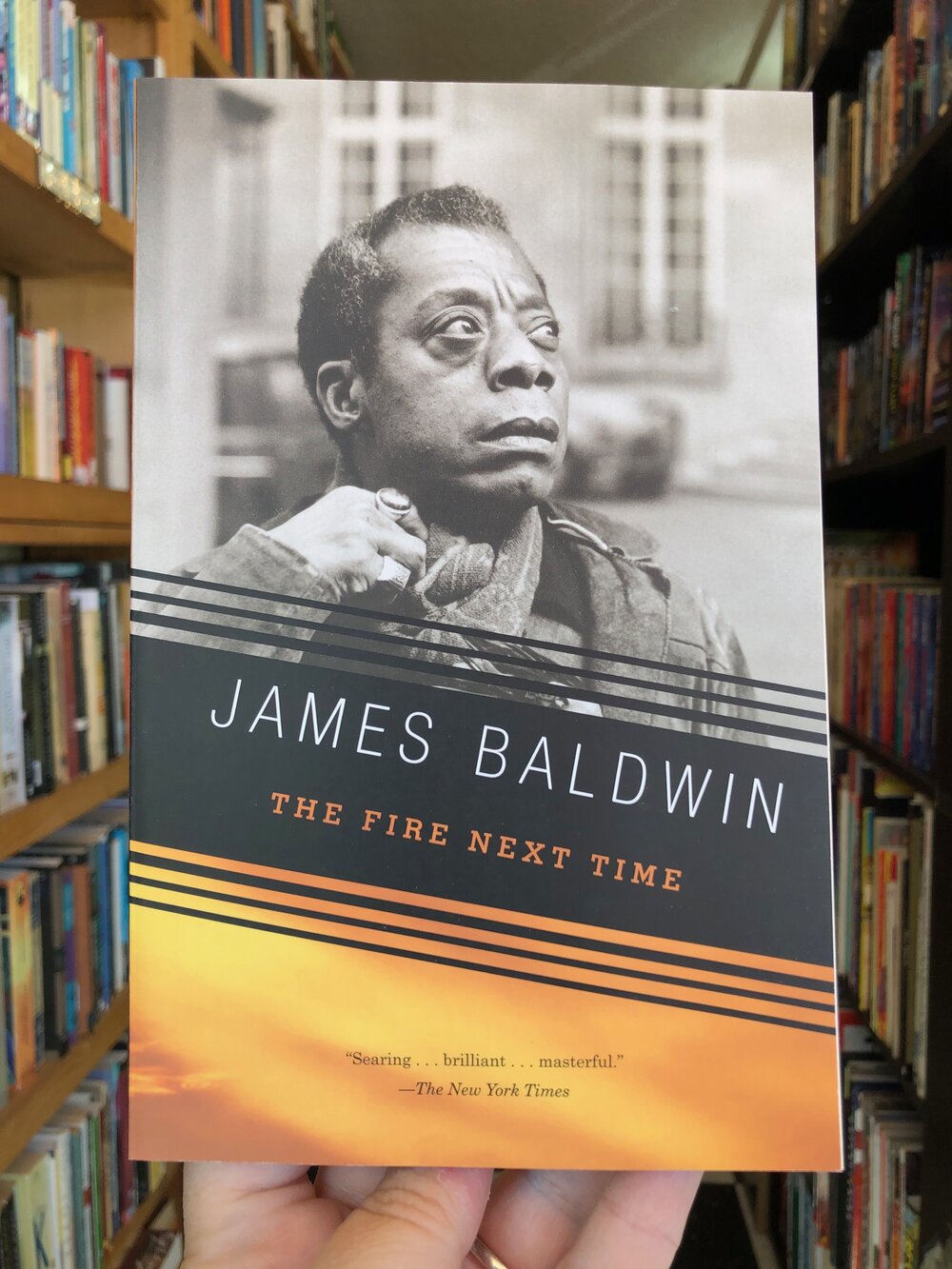 Read Also: Robert Smalls: The Exciting Story Of The Black Slave That Sailed A Confederate Ship To Freedom
The New Jim Crow: Mass Incarceration In The Age Of Colorblindness
With its message focusing on how the criminal justice system has been used unfairly against black people, Michelle Alexander talks bout how blacks have been dealt with and wrongly accused. This book is more like a movement, and now in its 10th anniversary, the new forward talks about the progress of this movement.
Looking to know more about the colorblindness of the American justice system towards blacks, then grab your copy of this book.
Remaking Black Power
In this powerful read by Ashley D. Farmer, the author challenges the long-held misconceptions about black women and their role in black power movements. This book told the feminine story of how women fought racism, sexism, and classism, while going further to tell how women engaged in radical activism since then for their voices to be heard.
Ashley Farmer through artworks, manifestos in her book, sheds light on how women play important role in black power movement over decades, and how black women have fought for social justice over the years.
How We Fight For Our Lives: A Memoir
This intense memoir of Jones' coming of age follows his journey of self-discovery. Jones talks about his growing up as a homosexual black child in Texas, with his secretive family. He sheds light on the difficult crossroads of race and queerness in his book. Using words and his life experiences, he created a rich depiction of self-actualization.
The Warmth Of Other Suns
Another work of Isabel Wilkerson had to make this the list, not just because she is an eccentric writer, but because she also depicts and explains black history and its struggles so well.
This books talks about the great migration of black Americans from the Jim Crow South to the cities of the North and West. The story frontlines 3 migrant who risk everything so far from home to go ahead and shape American cities in their own image.
The transformation we see today in American cities were from the work of the 3 migrants. The author showcases the immigration that shaped the modern nation.
Black history cannot be more emphasized than it is today. Various mediums showcase the struggles our forefathers faced on our journey to freedom. Although we still see racism rear its ugly head once in a while through the actions of others, movements have risen to combat this.
Black history and its struggles have given rise to movements and campaigns, and one of the way to educate yourself in order to help is to familiarize with our pain. You can do this through reading these books here and others that talk about all manners of treatment ranging from slavery, to harassment, to social justice, and the likes.
We hope that black people for the sake of black history familiarize themselves with these books, and others. So that we can liberate ourselves from modern day racism and slavery, and rise to the top.